Oh oh oh I almost forgot
So, trying to find the Peeptoe Oversized electric blue clutch online (because I haven't gone back into town and won't be there until well, Friday for work).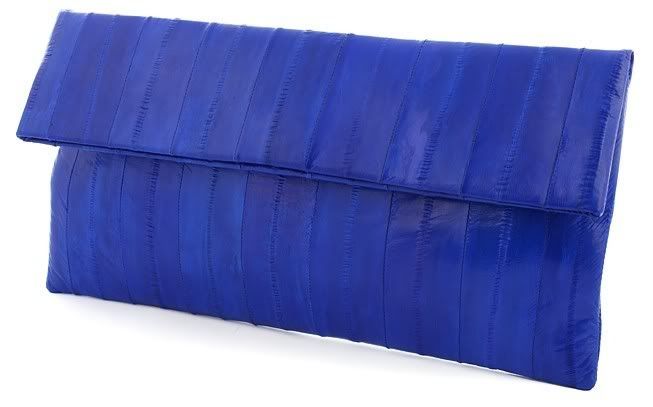 Instead I found these amazing eel skin clutches that are 30cm long (length of a ruler) which I love!! I want one in each colour for Christmas, mummy dearest, daddy dearest and loving sister, please if you're reading this, that's all I want for xmas.
Not to mention it's a perfectttttt addition for the summer colour blocking I'm adopting.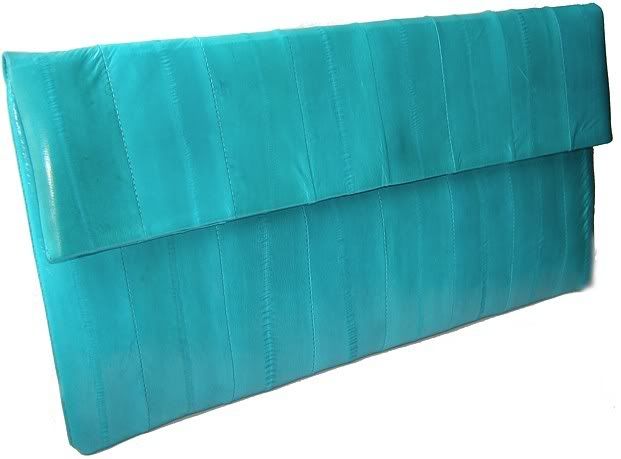 So where do you find these amazing creations? Well I found them featured on Chictopia (ever-reliable to be honest) but they are from
Bags of Sparkle
.
They have some really nice unique (and reasonably priced) items, great gift ideas I think. I mean we all get sick of giving scented candles, house decor and books which become paper weights to our dearly beloved friends and family... so well I suggest a nice fashion accessory or spa treatment is a lovely x-mas gift for 2010.