December 2010 Magazine Covers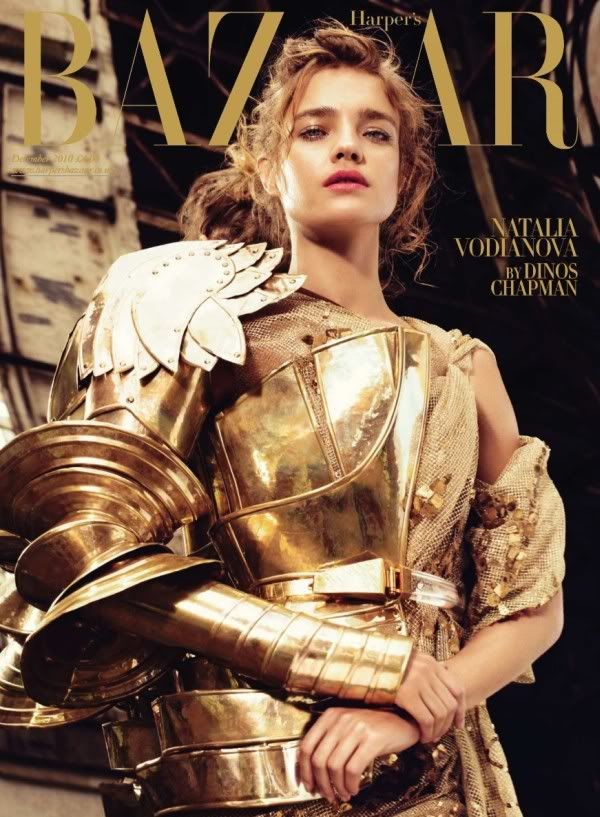 My favourite thus far.
Now that I have
some
free time (I start Summer School next week, it's an attempt to finish my post-grad degree on-time/a little faster - I'm undecided as yet) I've put together the magazine covers of the issues I've roamed the shops for and purchased.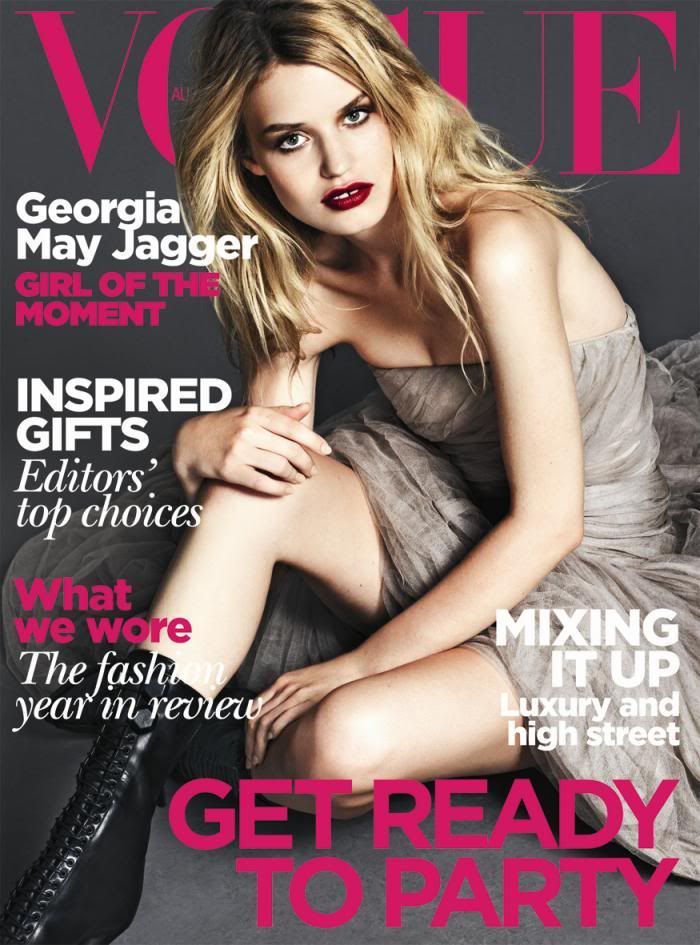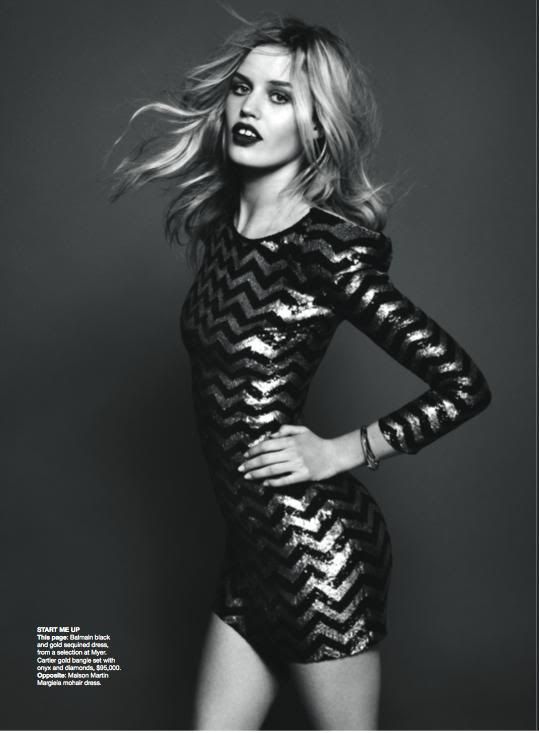 Note, in little ol' Sydney we resort to Borders or Kinokuniya for the exotic and imported fashion reads. So when I have time to stop by one or the other, I pick up my must-read Harper's Bazaar UK. This is what I
read
. Vogue Australia was also purchased (despite my ever dropping opinion of its content this issue isn't too bad) with Lil' Jagger on the cover and HB Australia was also obtained although I'm not completely through analysing it to communicate an opinion.
I know, I know, many people buy the fashion magazines purely for the editorials, this is true. HOWEVER, (pause for effect) I happen to like a side of intellectual fashion juice accompanied with the aesthetically stimulating and influential glossies.
Upon pondering which fashion bibles to embrace and reject, I realised I have only ever purchased one issue of Vogue USA,
ever
. The renowned 'Anna Wintour' may be just about the most powerful woman in the fashion world (short of the Roitfelds and I personally believe Grace Coddington is a force to be reckoned with), but staring at the glossy beacon of her life's work I flicked through and saw nothing outstanding, nothing at all. Now, this for me was akin to an epiphany, as I adored
The September Issue
film and loved the calculated behind the scenes look of what must be utter chaos. Despite this I came to terms with the harsh reality, that Vogue USA is not for me, not now and probably not until I see Grace replace Anna, if I live to see that day (or they live long enough for that to happen).
My conclusion wasn't really a closing but more of a question, have I become so particular with my tastes that I find Vogue USA distasteful and the European bibles higher, classier, more forward and not to mention more intellectual?
I'm sorry if this offends but if I have to see one more article about 'Body Image Issues' or features discussing how 'Angelina Jolie is
so
amazing for adopting an entire continent, looking slim, working for the UN and marrying (and in my opinion aging terribly) Brad Pitt... I'm going to vomit. This is where UK HB sets itself apart, I'm educated in their issues.
YES
I want to know about how Nicholas Kirkwood got started and how he is now CD of Pollini.
YES
I want to hear about Lauren Hutton's early Playboy Bunny days and how she pictured herself as a pre-feminist feminist.
THESE are the things I want to read when I pick up a fashion magazine, I could give two hoots about which surgeon will make me into a Polyester Girl (See the Regurgetator reference?) or which over-priced Day Spa is the most luxurious.
On that note, I am not a snob, I just dislike being intellectually under-minded by magazines that could be so much more.
I can't help but wonder sometimes, in relation to this blog, I've been writing here for over 2 years with minimal commentaries but to date over 30,000 visitors and growing, with offers of paid advertising and PR people emailing me weekly. Does anyone read this? I'd like to know, are you out there? Anyone?