COLOUR BLOCKING
Do it. Now now now, I know many will be saying 'But this is
so
2009.' Well, I say, it may be but you know what, it hasn't completely died out and nor did I see it completely flourish here in Sydney. People were in fluros but not colour-blocking when I came back from South America. FYI: South Americans colour block well. Sydney-siders were into the Indie-Russh/Oyster fusion of alternative-i-can-wear-boots-in-summer-with-short-shorts-attitude. I was kind of very muchly grossed out to be honest. So if you are from Sydney and did NOT adopt this trend I applaud you, if you are in the contrasting category, take note. Boots and short shorts make you look like Daisy Duke, and only Daisy can pull it off because she's a hill-billy or a stereotypical butch-woman with a bad tan-line. Yes that may be politically incorrect but well, it's true. Boots in summer = ridiculous.
Personally, I love my all black colour blocking approach, with a stand out colour piece in a vibrate vivacious colour.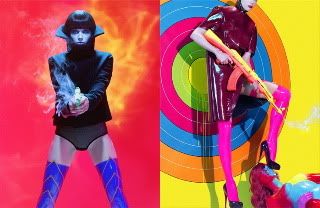 Hence, here's a small guide to colour blocking for this Australia Summer (or if you are feeling you need some life in your Northern Hemispheric winter)
1. Keep the tones in the same family, unless they compliment.
// This means, if your dress is a stand out amber orange (the ever becoming new red) pair it with reds, yellows (or other warm tones) BUT if you are contrasting with complimentary colours, think, what goes with orange? Black, Electric Blue, White (if you dare). Stay away from brown (I would suggest strongly) and stay away from pinks, unless it's of the same warmth.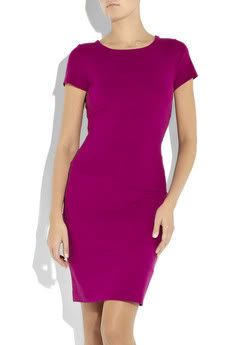 DvF dress from N-a-P.com
2. Don't be afraid.
If you are wearing a bright coloured piece, wear it with confidence and all will be well.
When in doubt, then go all out in one staple basic colour, i.e white for summer resort vibes, or camel or black and then break the outfit up with a big BOOM of colour, for me, it's red strappy heels with a bright calypso oversized clutch. You'd be surprised how well the colours compliment one another.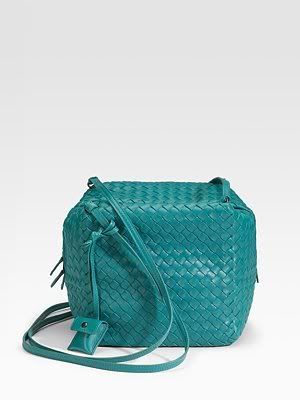 Items available online at Saks5th.com
Until the next post.
Stay Stylish & Influential. xx