EXCLUSIVE INTERVIEW with ZANITA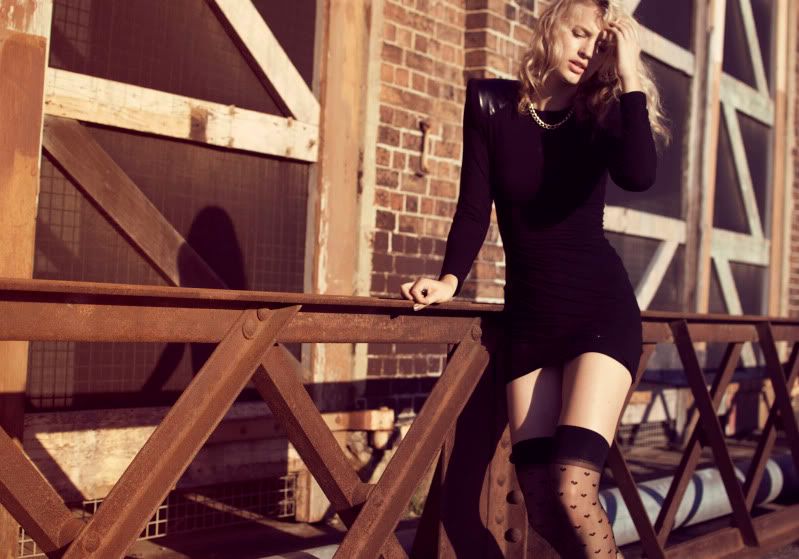 Model, turned amazing fashion photographer, Zanita (pictured above), took some time out of her busy schedule earlier this month to answer a few questions regarding her new found love of photography.
I absolutely love her
lookbook
and not to mention the AMAZING
blog post
collaborations she does with fellow Aussie bloggers/stylists/models/makeup artists which scream for a prominent mention.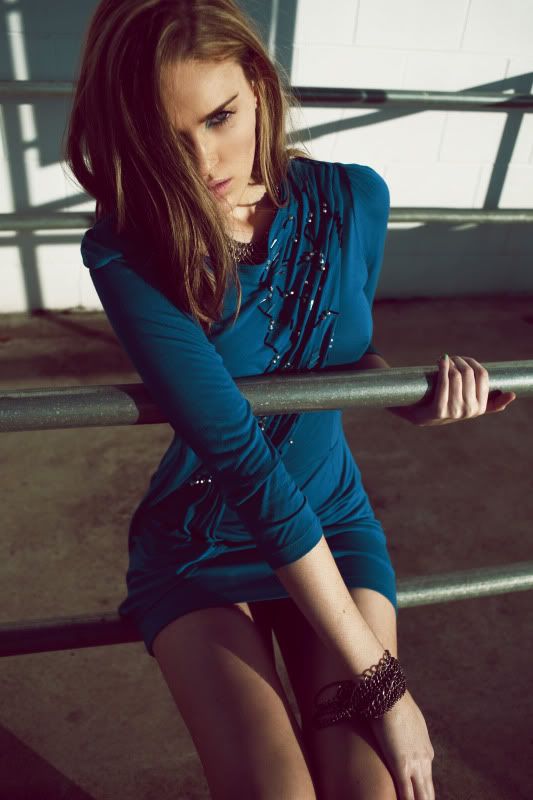 1. What inspired you to move from being in-front of the lense to behind it?
What was the defining moment leading up to it? I once went upstairs to my rooftop to shoot an outfit against the wall - but when I looked around the rooftop and really considered the way the sunlight bouncing I decided the image would be more effective if I capitalized on filtered light. From that point I decided that photography was something I was really interested in.
2. Who inspires you stylistically and why?
Chloe Sevigny
3. Who's your favourite fashion photographer and why?
Inez and Vinoodh, they're also artists.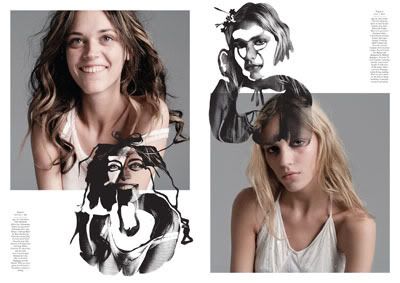 4. What would be your dream photo shoot and why?
Styling by Jane How, Model Eniko Mihalik or Malgosia Bela, Hair by Michael Brennan, Make-up Linda Jefferyes and the location would have to be something relaxed like a beach house with Tiki decor. I'd keep it simple and make the shoot all about the mood. Dreamy and relaxed.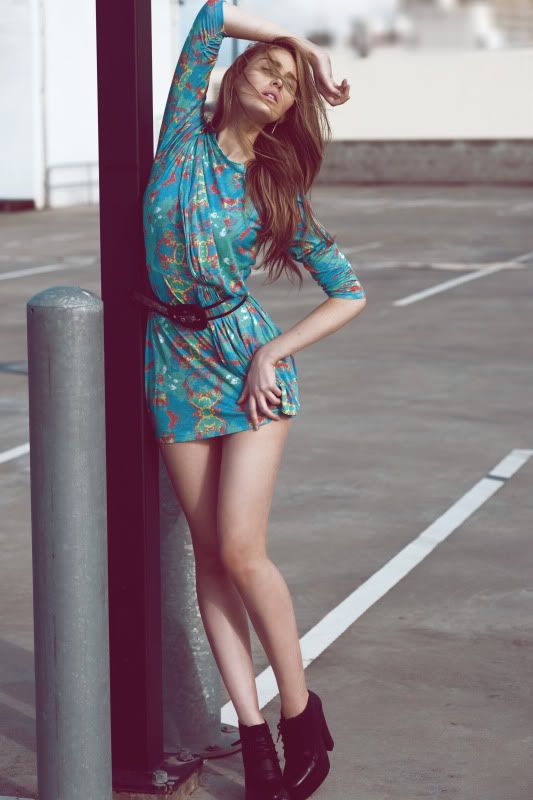 5. What's your opinion regarding Sydney fashion and Australia based fashion, in comparison to the more prominent pre-established fashion capitals like Paris, and NYC?
Australian fashion will never be as strong or innovative as the major fashion cities because the market here is not large enough to support that kind of creativity. I guess its partly because the buyers for major fashion retailers don't buy the stronger pieces from designers collections because they aren't interested in taking risks. The biggest fashion designers in Australia have a major part of their collections 'designed-down' for the everyday consumer in order to meet enough sales to support their businesses. Many fashion houses that stay true to a strong design aesthetic go out of business within a few years. You will often hear that the most celebrated new designers by major fashion publications are struggling financially because they simply aren't making the enough sales to support their creativity. Its a shame but its just the result of having a smaller and more conservative market.
6. What advice would you give to aspiring fashionistas or photographers wanting to enter the fashion industry?
The fashion industry is constantly changing and the only way to keep up is constant research. Buy alot of magazines.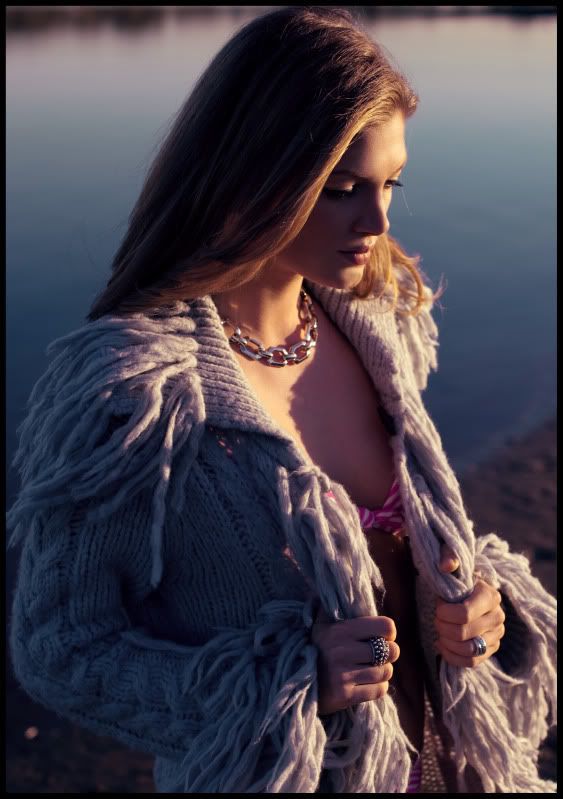 7. If you could have a dinner party with any eight people of your choosing who would they be and why?
Bill Bailey, Billy Connelly, Will Ferrell, Robin Williams, Ricky Gervais and my 3 best friends. We would laugh our asses off.
8. Do you think the internet has made a positive or negative impact on the fashion industry by adding an element of accessibility?
In most ways its positive but in a big way it has had a negative effect because the information is all free. I think its part of the reason why rates for people working in the industry and barely risen in 10 years. So many extremely talented young upstarts are forced to do alot of work for free.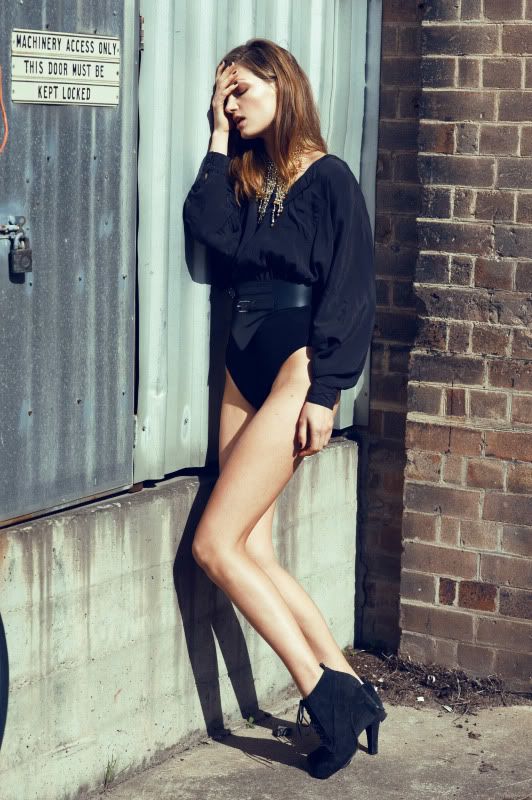 9. Photographically speaking, how would you describe your photography style?
I have no idea how to explain this. My style comes to me almost instinctively - I just go with what I'm feeling. I guess i like natural looks, natural light, simple styling.
SOURCE: Interview by Yours Truly and Photos from Zanita.com.au!