Menswear. 2010 Spring. You know it.
Browsing through the menswear shows that have been happening around town, the standouts for me have been
Dunhill, Dior Homme
and
Hermès
.
Why, because the rest look like an attempt of fusing industrial with simplistic and coughing up an idea of spring in between.
This comment also stands regarding the remainder of the Dior collection.
Give me the tidy, clean cut, eloquently stitched suits, knits, pants and masculinity that is Dunhill, Ralph Lauren and Armani porfavor!
PS. Hermès says Madras is back. Dunhill stands by sophisticated prep (which I love), and Dior Homme has been spending too much time with Ann D, Rick Owens and possibly Acne - as a result, it hasn't really ended with a collection I'd highly recommend to my fellow male colleagues. I'd more or less warn them to turn away QUICKLY. DON'T LOOK BACK!
My top looks from the fore-mentioned designers are below.
Dior Homme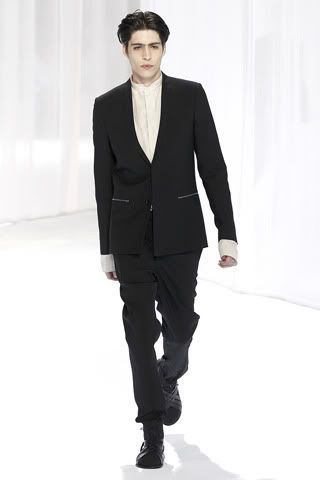 Dunhill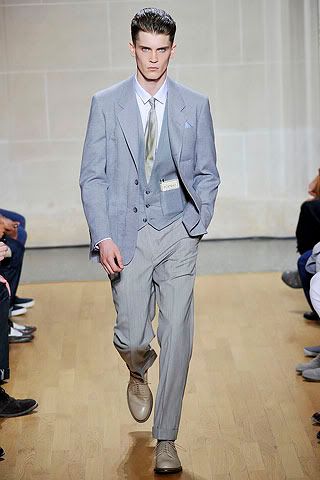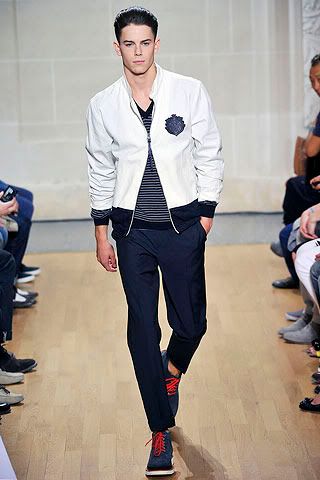 Hermès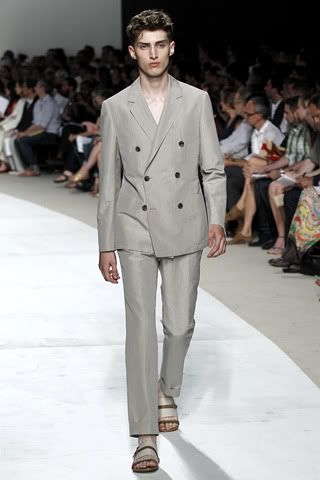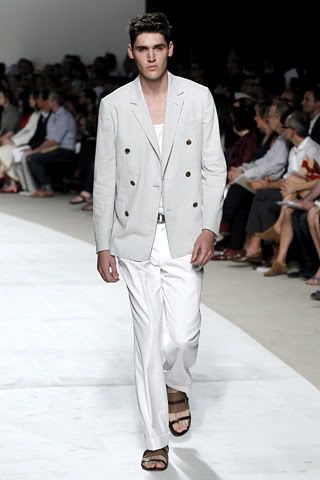 Source: Style.com of course!