Blair Test Shoot 1004 and Style Notes
Style Note.
Considering I've been doing a lot of these, I should explain what my inspirational concepts are.
What I've basically organised is to round up people who I personally know, and who dress in what
I consider to be an admirable manner (whatever their particular influence) grab my Nikon D90 and
match their presence to a location around Sydney.
Considering the other models had minor information disclosed, I'm going to write about them in this entry and provide a link via their name, so you can flick to it to understand via aesthetic stimulation what I'm rambling about.
Anita
She was my very first model to shoot, ever. I remember showing up to her house (after getting somewhat lost) and seeing her amazingly clustered room full of things I wanted to run away with. She's big on thrifted items, which means she loves going to places like St Vinnies, Salvos and Op Shops and mixing those items up with exclusive boutique items. Like the amazing backless Balmain inspired jacket, which has a fringed back and shoulders. I lust for that jacket, but couldn't pull it off as well as she does.
She's very indie in her particular style, which is something I do admire, and I love how anything she wears, no matter if it's high-waisted shorts, or micro dresses, she looks completely comfortable and stylish. You notice her when she walks around the streets of Sydney.
Jasmine
Jasmine, has prior modelling experience and it's pretty evident from her shots which only adds to the quality of her style. I love the fact that she mixes textures, and loves black as much as I do. Our shared love of Jeffery Campbell is something we giggled about like little school girls over coffee, before getting down to photographical business. She is Rock n Roll Chic. So I placed her in some streets amongst Surry Hills and in
Frames Café
which is near the corner of Bourke St and Cleveland Rd (refer to the coach photo). I must admit her styling skills are to impress, it shows with her attention to detail which adds a Je ne se quoi to each outfit she sports out. She's amazingly stylish in her rock and roll way and I love that about her, which is why I wanted to capture it.
Sasha
This lovely creature, has an exotic mestiza beauty I wanted to completely exploit in close up shots, which I got to, happily enough. She also picked out her favourite outfits to wear out, and I feel she's like a Parisian lost in Sydney. To describe her in three words, Parisienne, Elegant and Chic. Without sounding like I'm drawing up a 'puff' piece, I feel the photos speak for themselves. Sasha, has this way of showing up completely casual yet completely neat and tidy at once, and always adds something amazing to finish off an outfit. Say, for example, all black with blood red shoes, it's this old world enchanting nature she brings to what she wears. If you could picture a tight red neck scarf, oversized sunglasses, a black Givenchy dress in a racy little vintage roadster speeding down a beach lining road - That's Sasha.
Finally, there's
Blair
who's listed below in this post.
He's preppy, clean cut (except for when he's growing some facial accessories - no objections there though) and sophisticated. His lady friend, featured anonymously in one shot, was on site to help out and kudos to her for that! It was a great help!
B was/is the first guy I've ever had the pleasure of shooting and I'm amazed how well the final product was. His linen suit from his traveling adventures at Vietnam, accompanied by his woolen blue treasure complimented the Blackwater Bay backdrop inextricably. The colour tones made every detail stand out flawlessly, and the idea of the outfits, (which I'm proud of him piecing together on his own) stood out impeccably. The final few shots in the dark navy suit were done spontaneously at his place of residence, which ended up looking like editorial shots for something like GQ; credits to him on the spontaneous ideas for different angles and aesthetic concepts.
There are more to come, I'm hoping I can make these shoots a regular blogging contribution, for the moment. I'm always collaborating on a side-project with some other people within this same fashion realm, and if those plans do not fall through it'll mean bigger and greater things for my love of styling, fashion and photography. But for now, that's all I can say.
I'll leave you with the images from Blair's shoot and a heads up that a Sydney-based feature on a special new young-thing in the scene will be coming up shortly, so be sure to check back within the next week or so for that interview.
Model: Blair
Location: Glebe, Sydney.
Photographer: Patricia A Troll aka Patricia Villablanca.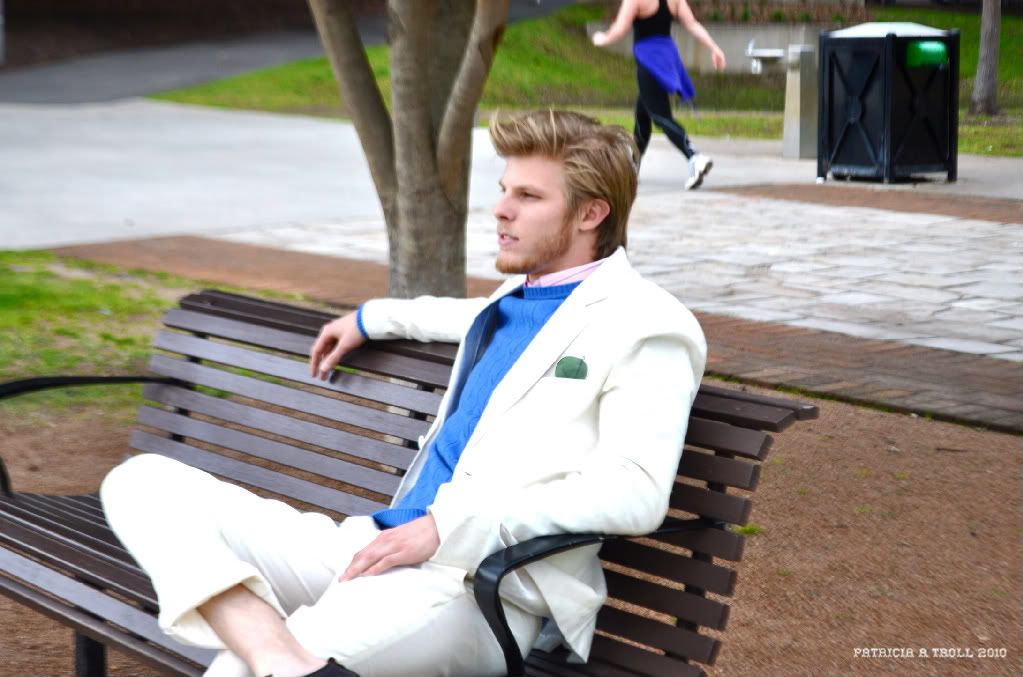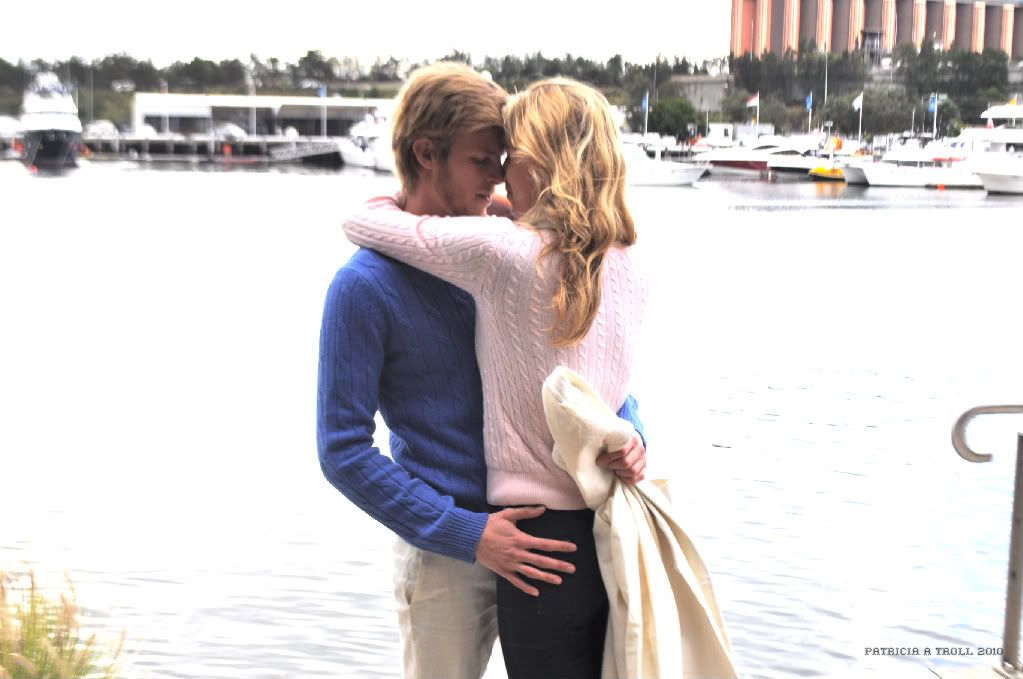 MY FAVOURITE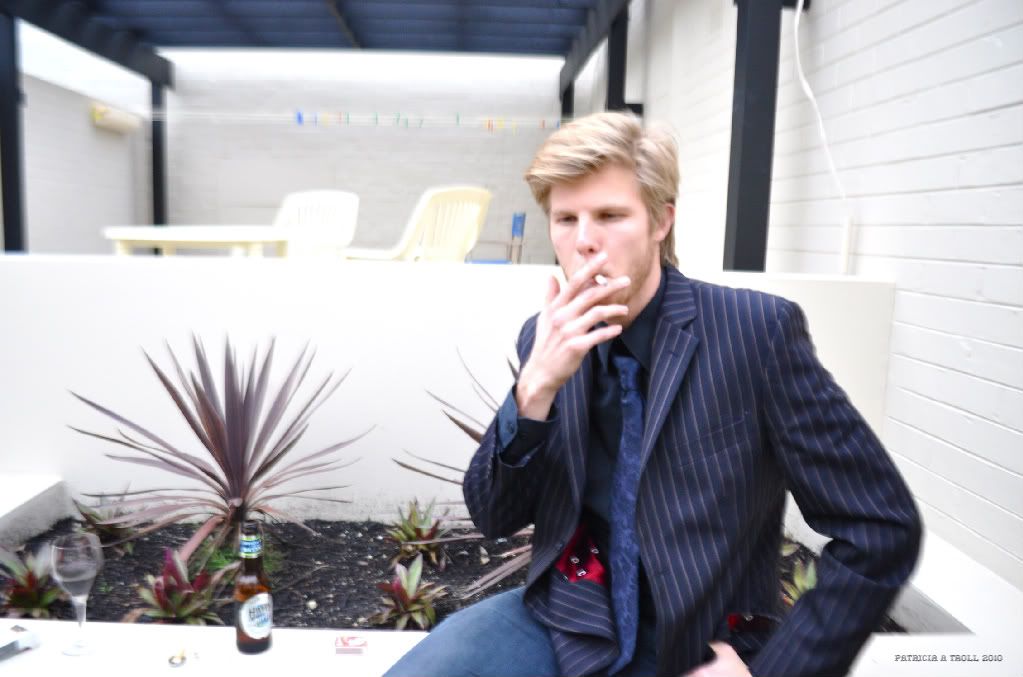 All rights reserved to Patricia A Troll. You may display these links, as long as you email me or provide credit on your blogsite giving credits to me.