CD Courture 2010 Feature AND Street Style Snap.
As a truly dedicated fashion writer, I immediately felt compelled to snap this sneaky street style find when I was driving in the city the other day. The lady looks amazing, in heels, and a Balmain cropped style (inspired) jacket with a plain white blouse and black denim jeans.
It was one of those moments where I wished I could've pulled her over and asked her to pose for a full proper shot on the Vespa she was riding.
Now, I've been out of sorts with the latest and greatest that is runways, fashion and the new trends. So, when I logged on (with heaps of time to spare) to Style.com to check out what's new I came across an amazing collection (naturally) by Galliano for Christian Dior. I fell in love with the vibe, mainly because it is inbetween channelling Eliza Dolittle from Pygmalion also known as My Fair Lady, with Audrey Hepburn AND it channels the atmosphere of Marie Antoinette (the Sofia Coppola movie).
At moments I thought I was at the Ascot Races then in another I thought Sofia had taken over and made edible cupcake couture. It was bedazzling and I do hope that people appreciated the detailing of the make up and the accessories.
I adore the oversized jewels (but then again I wear oversized jewels ALWAYS, so I'm somewhat bias) and I loved the shoes. The shoes and booties were stand outs for me alongside the leather gloves... However the leather gloves reminded me a bit of the take on gloves awhile ago, I believe it was something like two years ago for Fall/Winter? Anyone remember?
Either way these are my picks with some behind the scenes snaps provided by Style.com.
My Runway Picks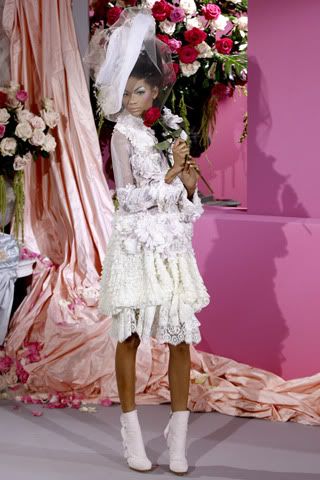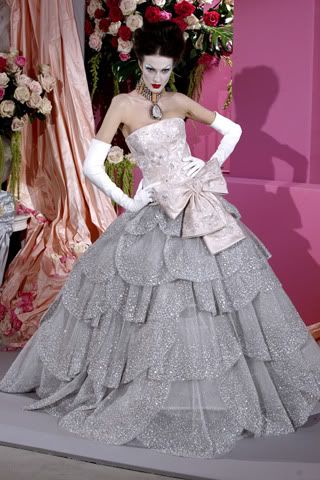 Detail Snaps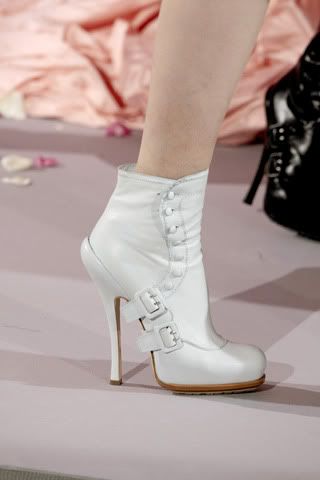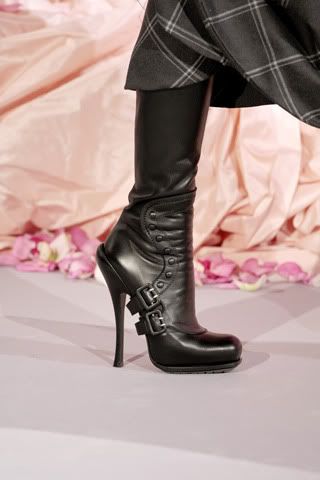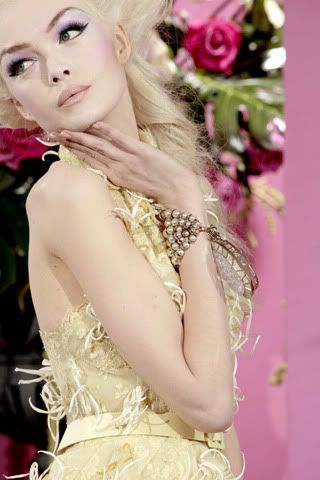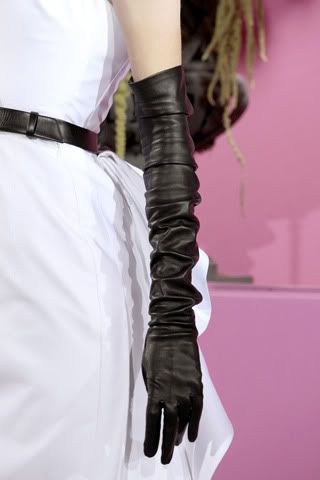 Behind the Scenes Fun!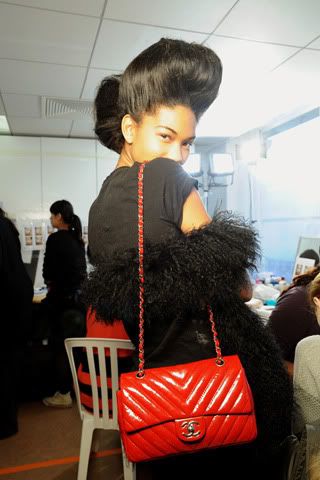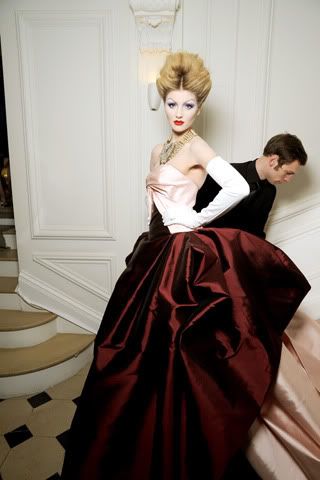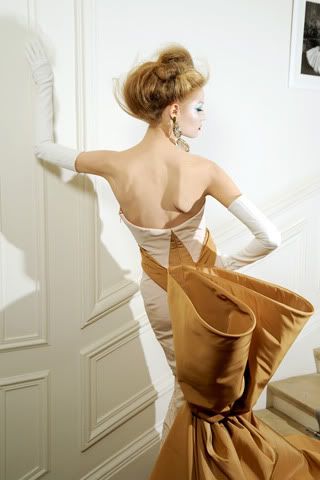 Mr Galliano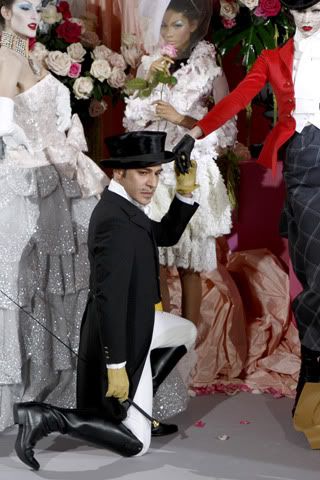 Note, that the makeup and stage design also reminds me of Alice in Wonderland, a la Tim Burton, you can tell it's a very eclectic mixture of influences? Does art imitate life or life imitate art, or art imitate art and expand it? Who knows but all I can say is I love love love this collection.
Source: Style.com
P.S: Stay posted for a feature on Jimmy Choo asap.