Inspiration: Channelled from Garançe Doré.
I've finished my real-world responsibilities for the summer, thankfully and will be jetting off to Chile within the next few days so I'm rigorously rushing around trying to make sure I have everything ready and in place.
Tickets. Check.
Clothes for beach, day and night. Check.
Shoes (1 pair of flat boots, 1 pair of heels, Haviannas, Sandals, Chux). Check. (although I'm contemplating another pair of heels and wedges).
Presents. Check.
Ok all that is done now what to channel this summer?
Many colours, many contradictions, short shorts made their way into the Northern hemisphere, with tights, ripped leggings, butch boots, sandals, blazers.
I honestly had no idea whether we were regressing into circa 90s of Grunge or circa 70-80s of heavy metal.
Either way, I was perousing Dore's, because I haven't done so in ages, I've noticed a merging of photographs between her and Scott, I dislike this. Scott posted pictures of those cute rodeo kids, and as did Garance... I felt bored on that note BUT then she completely blew me away with the following posts of tattoo beauty, Acne clothing and SHOES that someone called Tabitha owns. *sigh*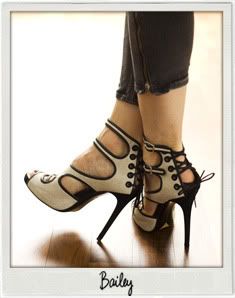 My fashion fix is complete.
I love the woman with the tattoo, I'm thinking of getting one because she makes it look so workable, but then I remember, I'll be entering a conservative up-market profession and may not be able to hide a wrist or forearm tattoo in a board meeting. We'll see, I've given myself the deadline of 30, if I still want one by then, then I know I can live with it permanently.
Isn't she fabulous?!?
Notice they are the same Acne shoes featured on many Fashion Toast posts, however, I find they look awesome on this lady.
I'm in dire need of Acne now... Seriously and tees that embody retro faded looks, like the Heidi Klum shirts I've seen around, and the cute Transformer shirts with chinese writing on them. I usually wear them over-sized, under a blazer or two I own, with denim anything on the bottom or not always denim but skirts, pants, shorts, dresses, totally amazing.
Note to self, do a street style look asap.
xx
Source:
Garance Dore