My picks: Isabel Marant RTW 2010
Firstly, I was kind of unimpressed with the manner in which, the style was downgraded to such a simplistic casual look. THEN I began to find treasures amist the looks I found were rather rushed, last minute, and in all honesty kind-of a mess.
I know I'm trash talking one of my favourite designers but it needs to be said, some blazer cuts made the models look neckless - NECKLESS? Is that 'in' now?
Above all, I'm positive designers must keep flattery of the silhouette in mind for the consumer. Eitherway I still loved it - I will not lie. The contrasts, and even some stripes, caught my attention - the fur reminds me of something she wore in a
feature article I re-posted a month ago
.
My Favourites!
The Other Picks.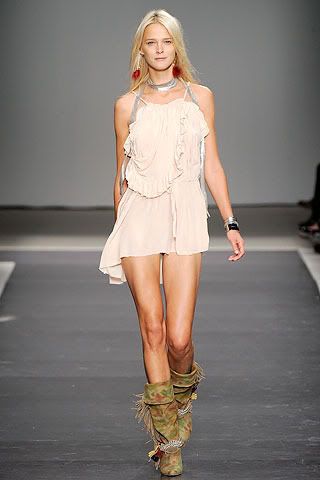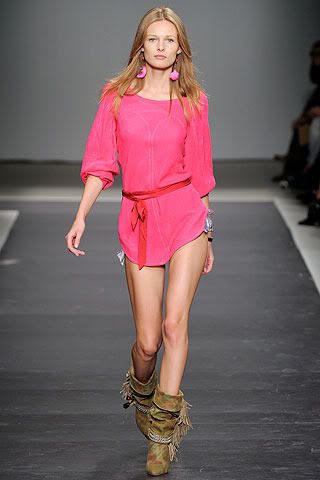 Source: Style[dot]com