Wishlist.
I've been pondering on what I'd put on my wish list at the moment, for what ever reason it may be. I've decided, I do not find the
bunny
ears by
LV
or Marc Jacobs hideous, I actually love them. I was flicking through last month's Australian Vogue, where there's a 'backstage' pic of two amazing models looking non-chalant and mischievous all-in-one and I decide right then and there that it wasn't the models, but the ears that made that picture amazing. Indeed, I MUST and WILL have them in some form. I imagine myself wearing them to the Spring Carnival races in a beautiful champagne dress with black and silver accessories.
Imagine, Bunny ears, pairing it with the 2.55 JUMBO Reissue.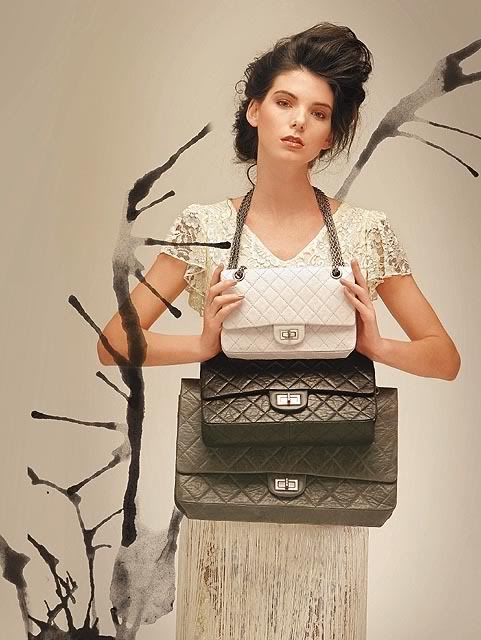 Oh, the dream to wear those with this amazing Elie Saab dress under the beautiful spring sun, sipping on some Moët.
I'd also pair it with some
Mimco
and
Thomas Sabo
jewellery, simply because Pandora would not suffice, I'd use a lovely OVERSIZED flower broach from Chanel in an enamel BLACK, and have at least TWO COCKTAIL rings adorning my hands. *sigh*
Now, to find a way to make the Wish list into a Shopping List... Hmmmm any ideas?
Source:
Princess Imp
,
Fashionlogie
, Fashion Insider,