Things to add to your list.
Before I begin, I've done something rather interesting and I'm attempting to use ONLY
Jak&Jill
pictures of the trends I discuss to show you how they look in action (minus maybe three things I mention because you need to see them from the
American Apparel
website).
*Some images will appear more than once because I've put them in twice for emphasis. Just make sure you focus on the item I specifically talked about under it's corresponding catergory. Trust me, darling!
Thigh high boots/
 This takes precedent as far as the Chanel Leather boots released back when they were featured in 'The Devil Wears Prada'. Remember? When Andy has the fabulous make-over and then Emily babbles at their amazingness? Yes? Good. Since now they are available in many different versions by many different designers - Literally takes your pick, soon enough (already here in Sydney), you can find some amazing knock-offs and even reduced treasures, simply go look! (Check out
Coco's Tea Party for her take on thigh highs
).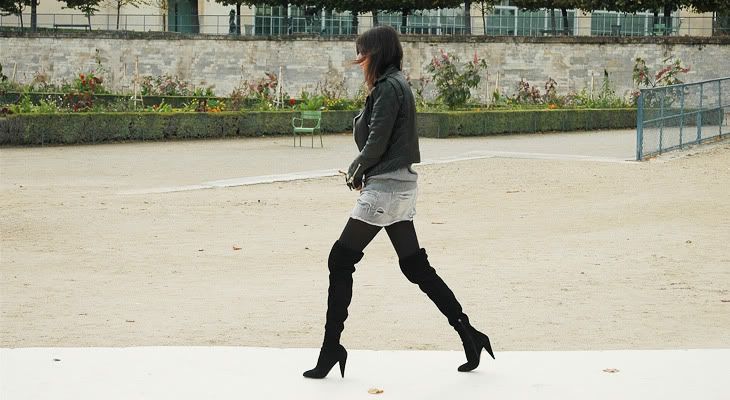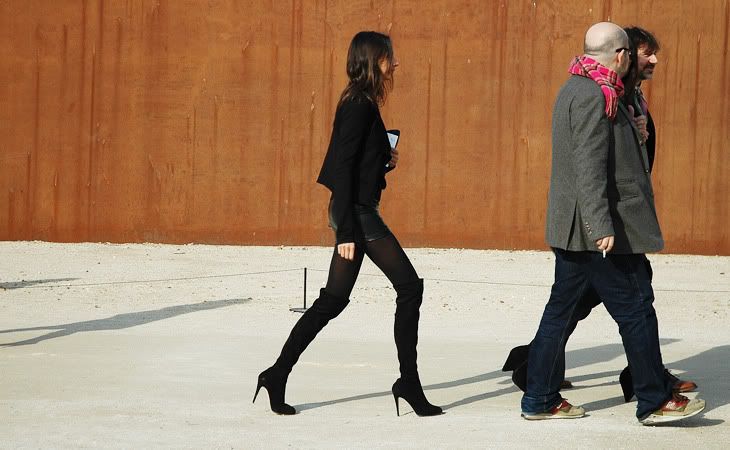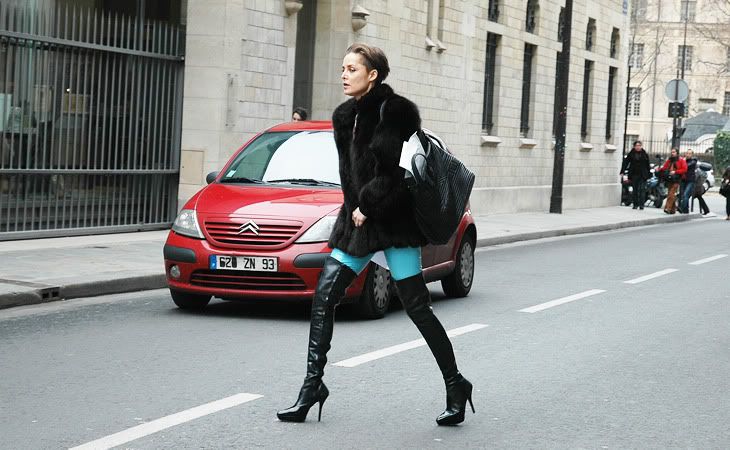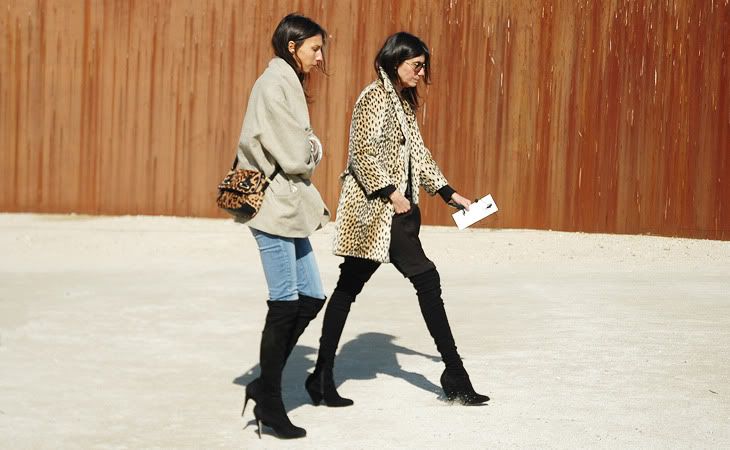 Thigh/Knee High Socks/Hosiery/
 Since it is Winter here in Sydney I'm seasonally targeting what I find as useful, versatile and amazingly beautiful items. These being one of them because, they look gorgeous over semi-transparent stockings, not to mention sexy without being well, overly suggestive. 

Ankle Boots/Booties/ 
They are delicious with jeans, skirts, dresses and tunics so go out and get them, seriously, NOW. 
Long Sleeve dresses/
Two words, American Apparel. Or for Australians, Supré yes we all hate it at times, but honestly, do you prefer paying over $50 for something basic or under it? Think about it then get back to me.
Tank Dresses/
Two Words, American Apparel. No Alternatives.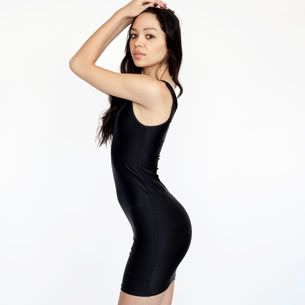 Tube Minis/
You can find them almost anywhere just keep your eyes peeled.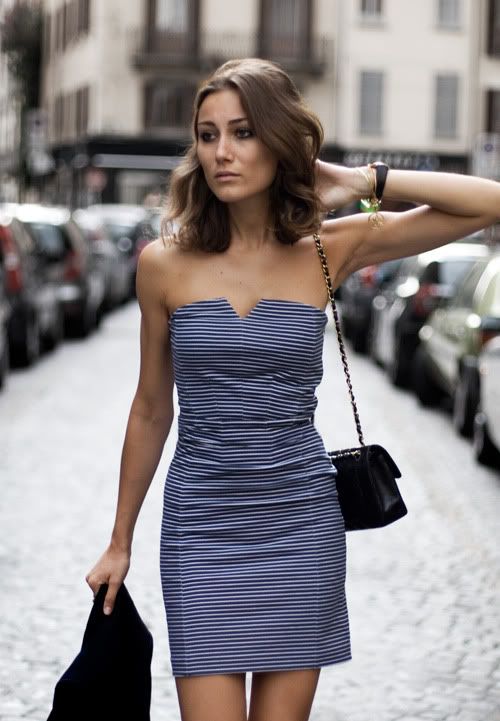 High Waisted Mini /
Crucial if you are going from City to Night Life on a Thursday or Friday. I found you can dress it for any occasion just make sure you get a nice neutral minimalist colour. Seriously, try stay away from denim because well let's face it, for summer denim is amazing for winter you look kind of ridiculous when black/grey/navy could work it much much better. [Side note, unless you can find a denim in the above colours mentioned, or really faded then you're set.]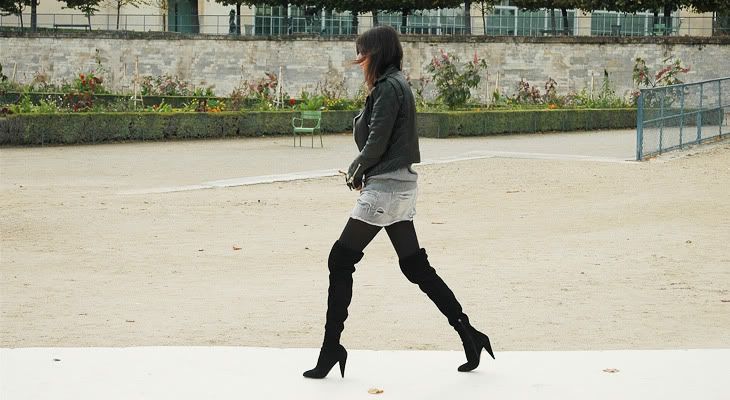 White or Cream 3/4 length Blouse/
You know like Chloé's amazing blouses? Yes exactly like those, but only more simple, try get your hands on Cue's take on them or even Zara for our fellow Euro/Americans who are lucky enough to have Zara on their shores. We in Sydney were left behind, so if anyone in-charge of out-branching Zara is out there please, bring it to Sydney. Seriously. 
Amazing Blazer/
Balmain, Rick, Chanel, Vivienne, Stella, Gucci, who-ever, whatever (preferably for those with lesser financial freedom opt for Zara, Cue or even Vintage/Second hand stores). I picked up a gorgeous Carla Zampatti for a jaw dropping price, the sales woman looked at me as if I were an alien then saw why I screamed, and nodded politely. Sweet. Either way, you need this in your wardrobe as a basic for the entire duration of your fashion conscious life. I don't buy into the 'dated' looks, so I'm not going to advocate purchasing an amazing Balmain shoulder padded blazer, unless you don't give two shits about raised eyebrows or snobs thinking less of you for being brave enough to love the hell out of an item. Clothes are there to wear, so by all means make your choice. If I had the dough, I'd buy one in a second and I'd be wearing it 5 - 10 years down the track, that's me though.
Jewelry/
LONG necklaces, studs and chandelier earrings, bracelets, oversized rings and of course some 'real deal' jewelry. I don't care if people are wearing bunny ears, you look ridiculous in my opinion. So don't go there. However, I won't denounce you for wearing Givenchy layered necklaces or much simpler long necklaces, just wear them! I do!
Scarves/
I don't care about prints, designs, or cuts, hang it around your necklace like a cow-boy if you want, just make sure it's a versatile simple colour. Nothing is more annoying than seeing someone sport a checkered Burberry Scarf which
could
be real, then seeing a bad copy on sale at the street market for $5. Avoid all clichés if possible (and where possible). I invested in two shawl sized scarves I wrap around my neck like a cow-girl (hehe), one is a blood red and the other a silver grey. They take me EVERYWHERE at anytime of day or night. If you can couple a nice pair of gloves (i've a metallic pair that have a small flower on top of the outer side of the wrist - a minor delicious detail) then you're set. 
Trent Coats/
Sydney-siders, we are feeling the pain of our fellow Melbourners' and Tasmanians, temperatures are, well, pretty freakin' cold. So NOW is the time to invest in a (just past hip length) if not 3/4 length Trenchy that will have you feeling French-y. Ok that was lame, but I could not resist the rhyme. Black seems to be what I see alot of which is annoying and boring, I opted for a neutral/beige/nude coloured trench with a waist belt which is double buttoned. I love it and will never surrender it.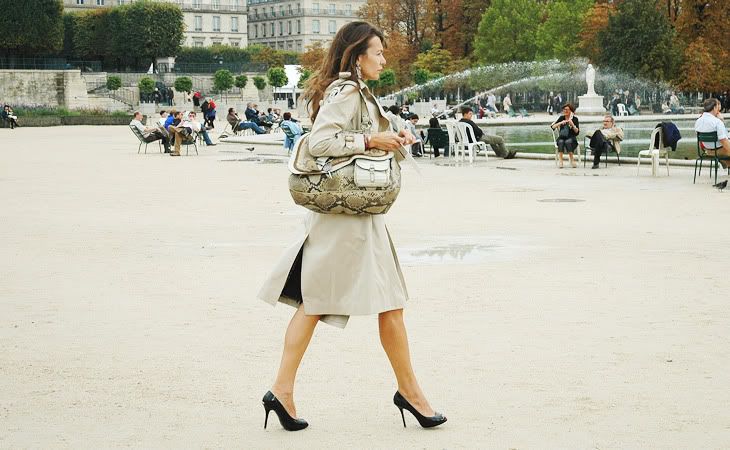 Leather Bomber Jacket/
Some have fur trim others do not. Some have hoods others do not. Choose what works for you and your lifestyle. I personally opted for a soft leather jacket with a removable fur trimmed hood. I have the best of both worlds. It's nice and not too long and isn't tight to my figure which means I can usually put on a casually hooded jumper/jersey under it and well, stay warm.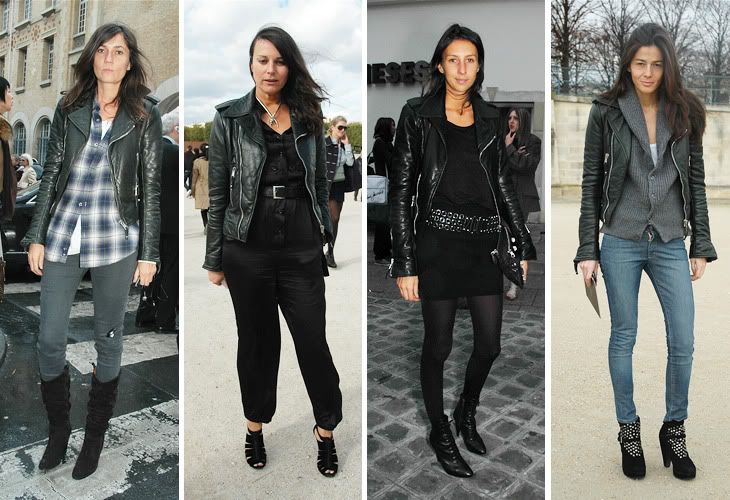 Black Skinny Leg Jeans/
Some people will disagree others might agree, whatever, you need them so shut up and go buy some. It doesn't mean you're alternative or emo, it purely means you can wear any colour - in anything with them and work it well from casual to dressy. Still hating the idea?
Denim Skinny Leg Jeans (and boot-cut if you want)/
Denim is versatile, can be used for night life or day time. Study or play so by all means don't hold back. I like boot cuts, in summer because sandals and thongs work well with them. In winter, I think boots under them or heels just look well, mature aged, so unless you know how to pull it off, don't try it. Stick to the tucked in or cuffed look if you have the legs to pull it off. Nothing is worse than trying something which just makes your legs look too short for your body or stocky. 
Finally, have fun! Enjoy what you wear and love how you look, remember that the person you are and body you have is with you right now, so there's no point in 'dreaming' of the impossible size 0 tomorrow and missing out on dressing yourself amazingly today. Plus, no body wants a body without SOME body to show off in a dress, pants, skirt, shirt, jacket, leggings etc. Love your fashion and LOVE yourself. Please :)
Source: Jak&Jill, American Apparel, Garance Doré.