Fashion Calendar 2009.
This is a little something something I pieced together for you all. It's got the important dates (most of them) of the events (fashion mainly) coming up in 2009 that we all love and sometimes miss. I've made almost a miniature booklet with writing lines and with a cover for you to enjoy. :)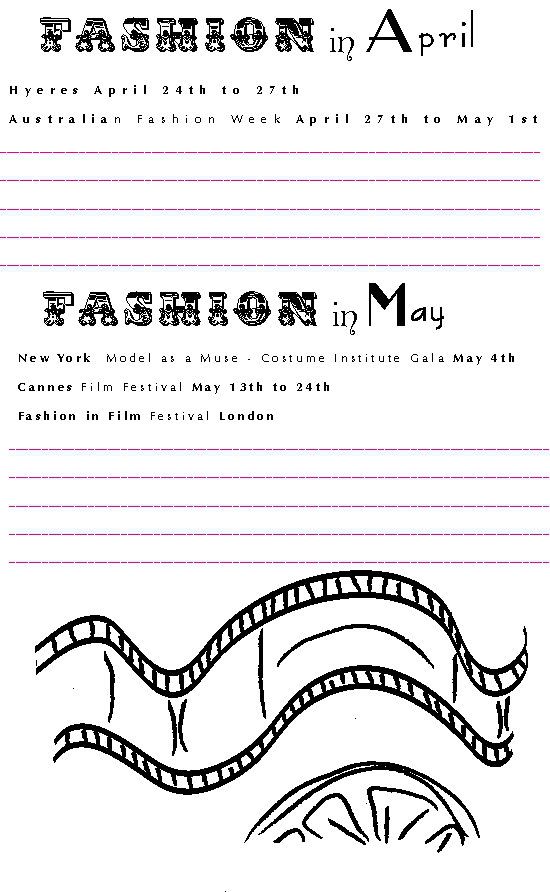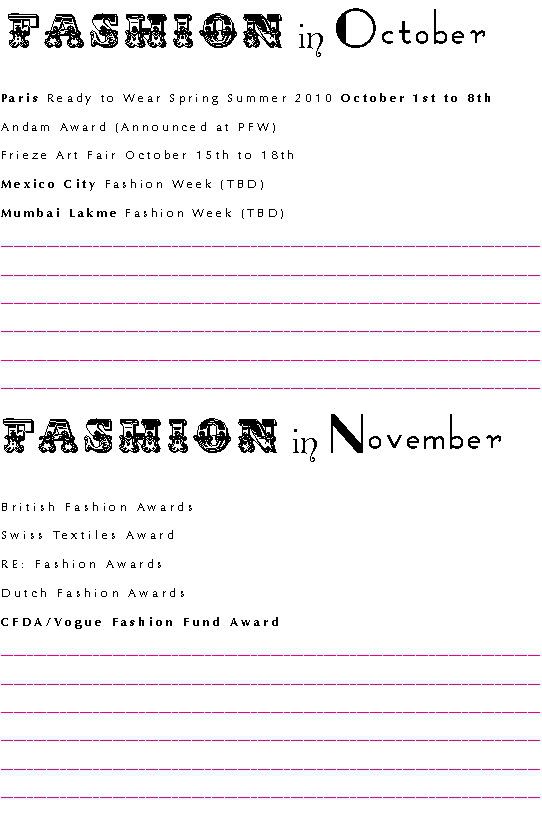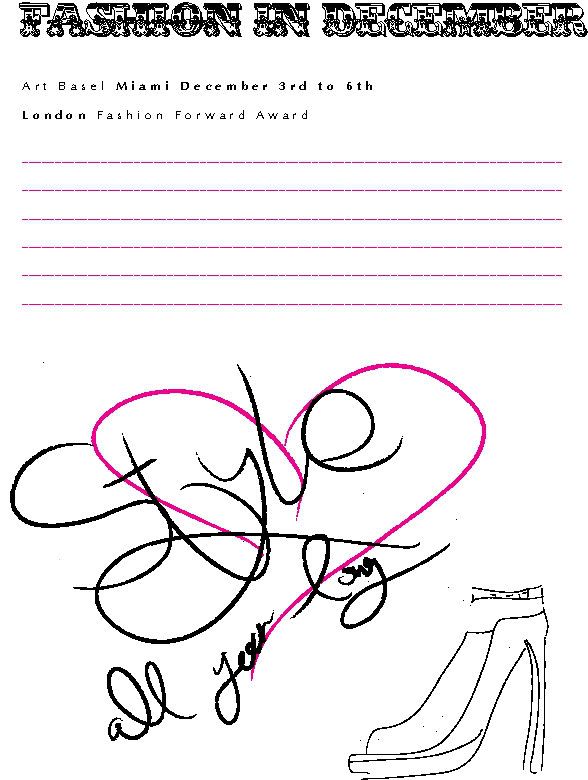 Some dates are missing for that I apologise, they haven't been announced but estimating on the months they are usually have been held, they've been listed in those months.
Thanks for
IFB
who listed all these dates for us to have handy!
(To save them simply right click and select save, or alternatively some people (like myself) can drag and drop the image onto their desktop, just make sure when you print them off to select 'full page scale' so you have a nice complete A4 sized note book)