Vogue Australia 2009.
The first Vogue Australia for 09 came out and I must admit, I felt a sense of pride and dedication as I purchased it from the 7/11 on the way back from the beach. I scraped together the last of my coins (earned from tips) and had enough for the glossy bible I cherish. Whether it's Vogue Paris, Spain, India, Brasil, or USA (I'm yet to track down a Vogue Russia!) they are all my fashion bibles. Why? They reassure my predictions, I usually whisper to myself 'this will be big' 'that will be plastered everywhere' and when Vogue comes out, it is. :)
Click
on the image to view the full size.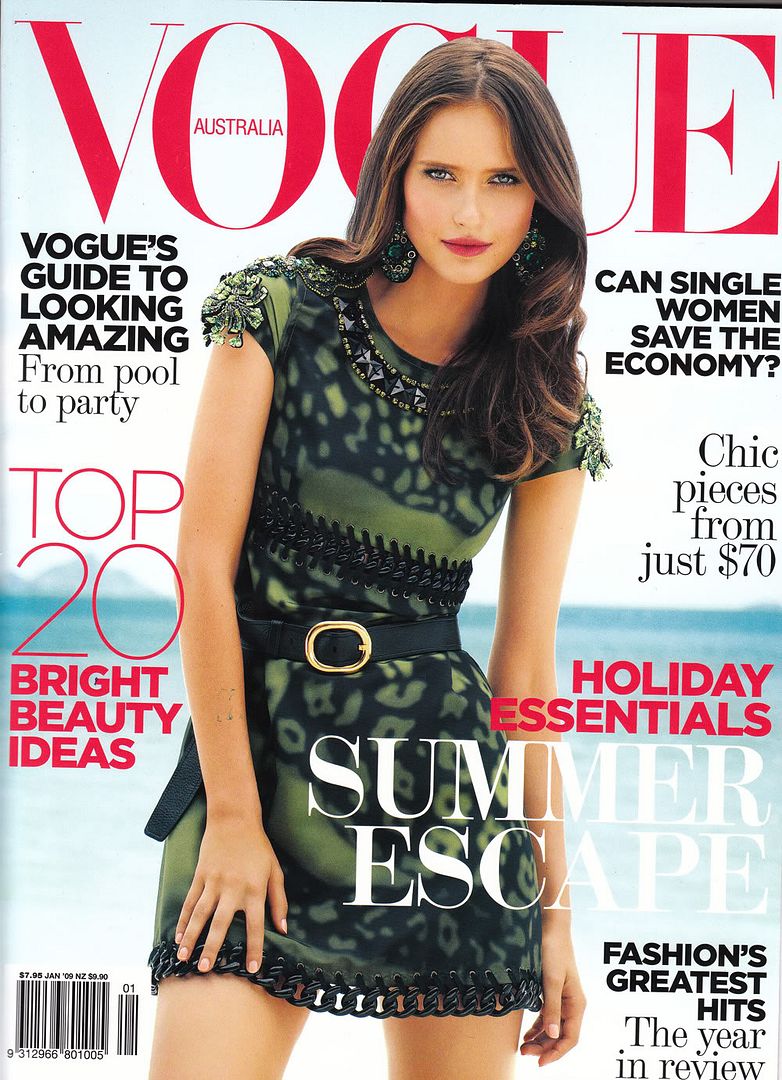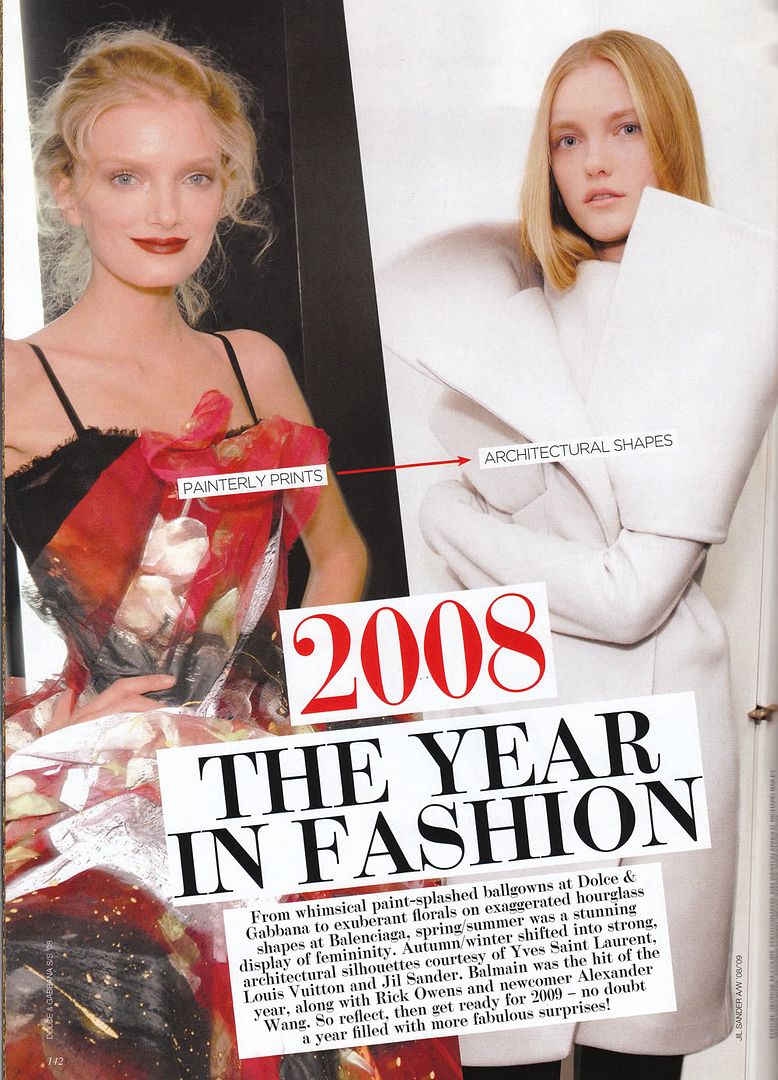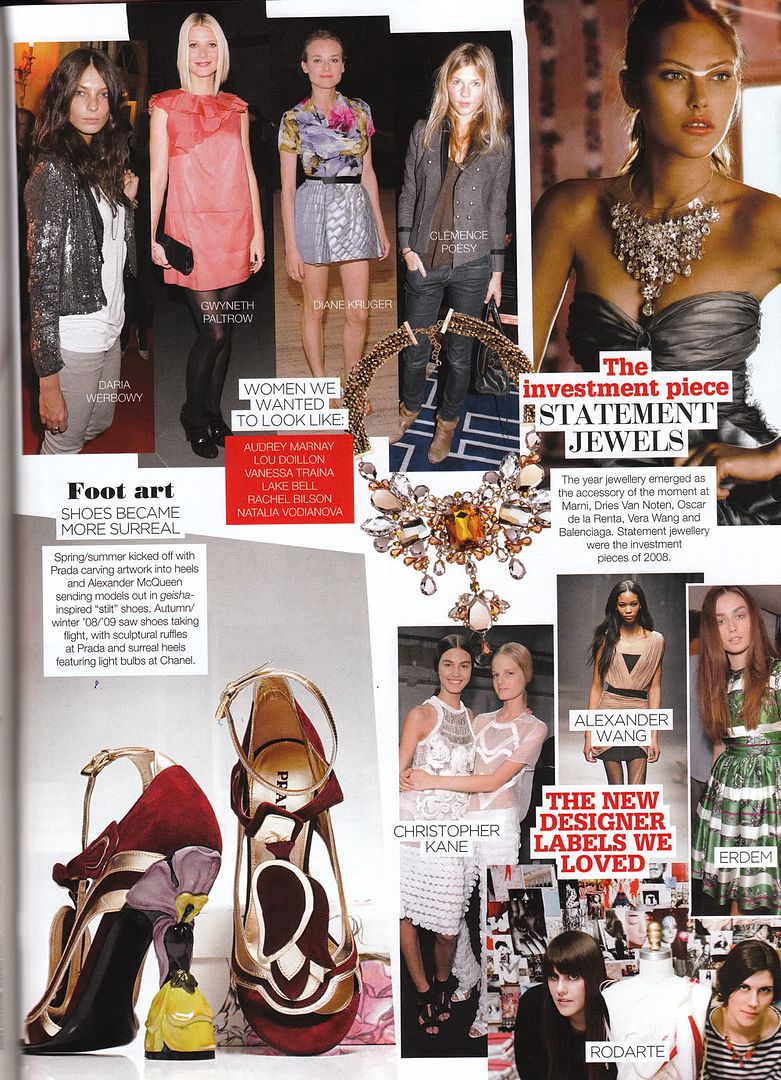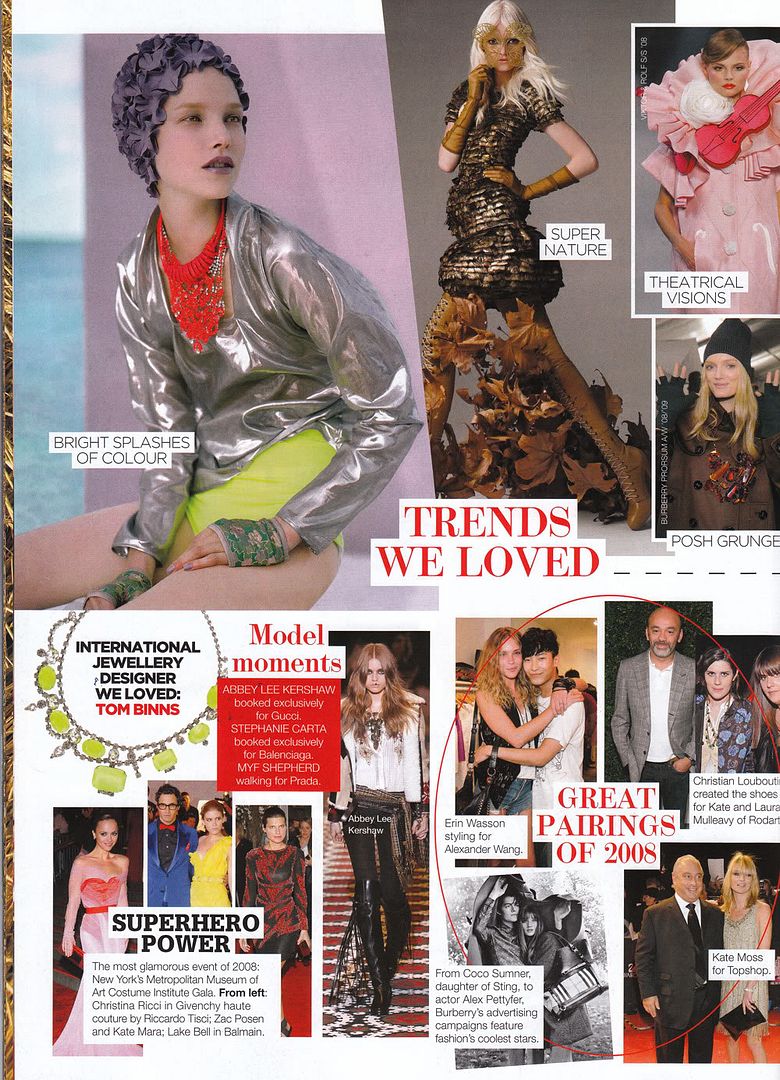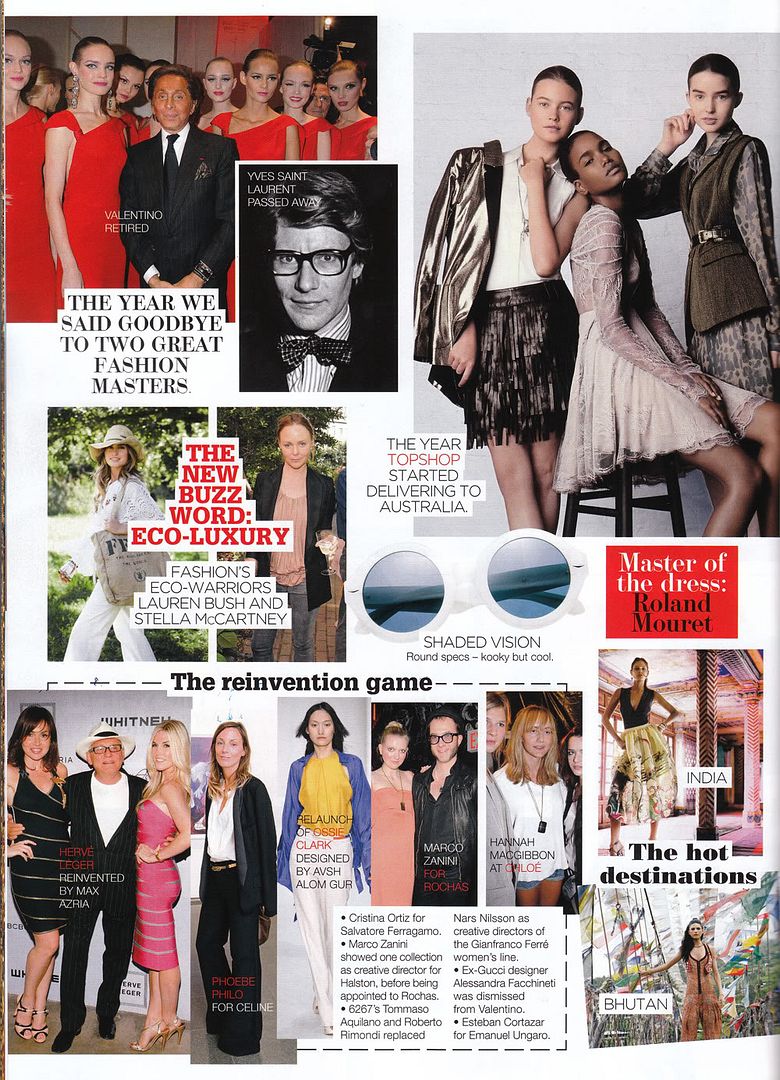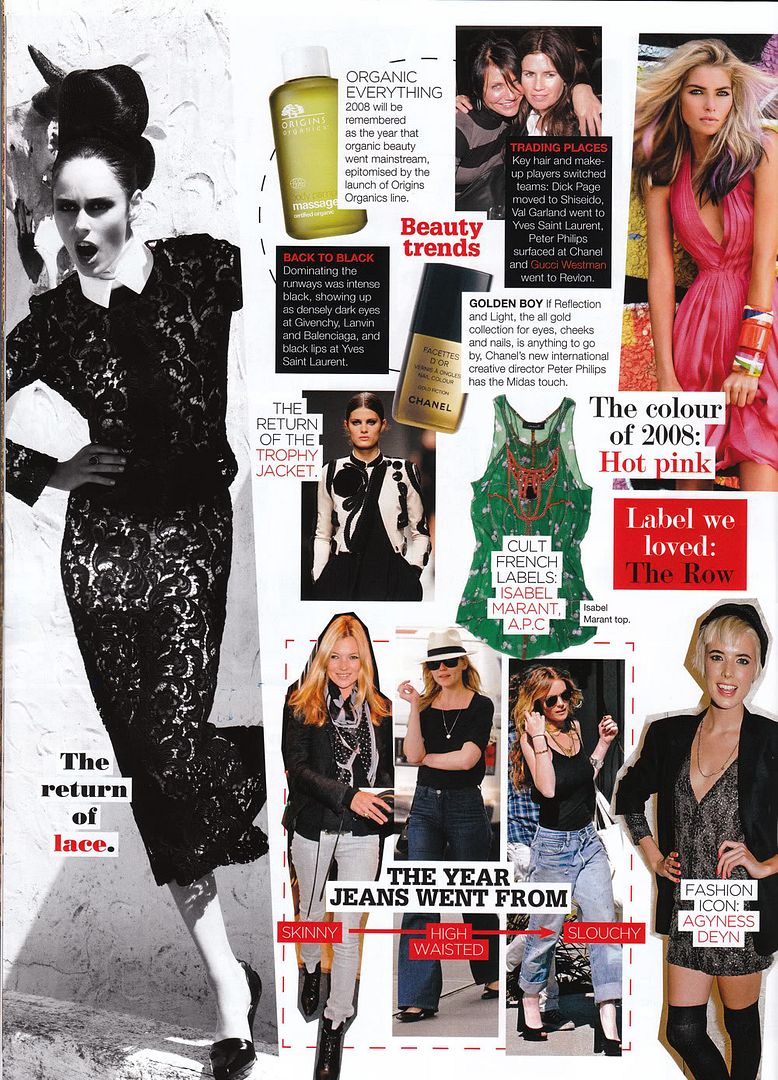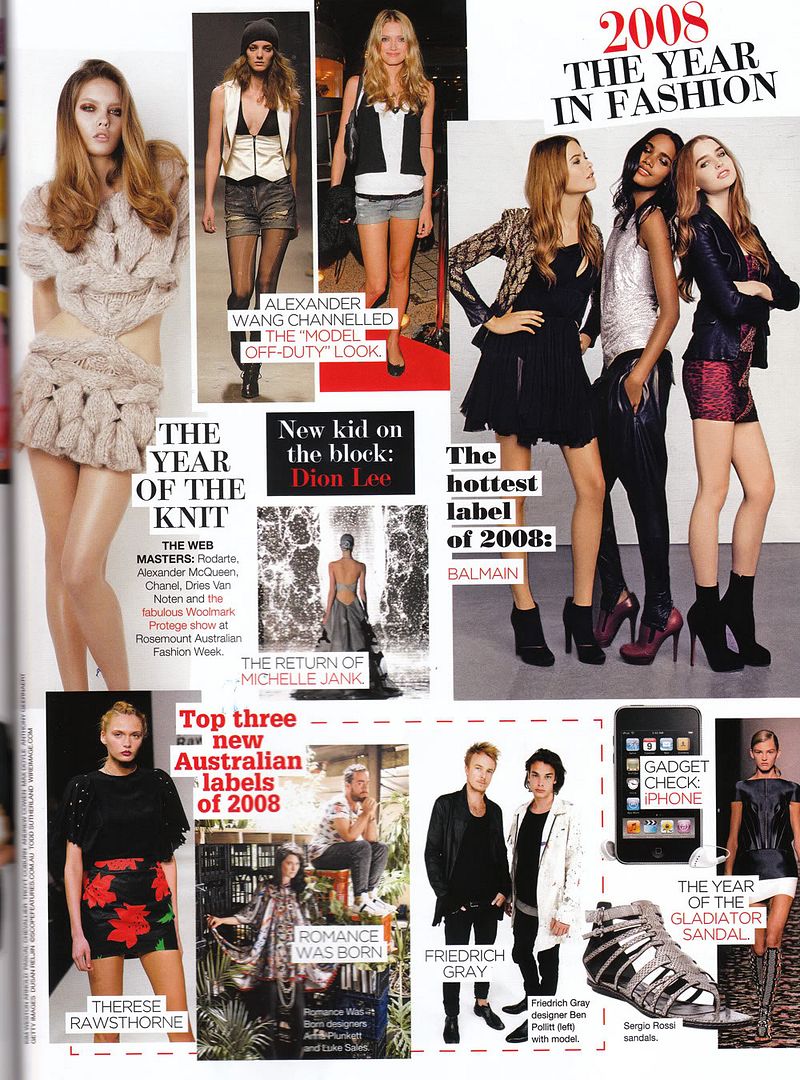 Images were scanned by me.