To Russia,
I've always wanted to go to Russia, and these photos just wake up the traveller even more.
There's something luxurious and glamorous about the entire idea of Russia. However, it's also tragic and tumultuous, having limited freedoms and contemptuous ideas could jeopardise your very existence at times. It's almost like something out of an Ian Flemming novel or Tolstoy. Tragically romantic, I can see why the people and the culture entice foreigners. Although first-hand accounts have led me to believe there's a problematic lifestyle brewing in this enchanting country (domestic violence, corruption, drug abuse) it's hard to picture a world without Russia.
As confounded as it may be, especially with the tainted publicity from the media and popular culture, James Bond wouldn't be the same without 'From Russia with Love'. Nor would some of the best modern romances like 'The Bronze Horseman'. We wouldn't have the classic Russian novelist whom entertained us nearly one hundred years ago and continue to entertain us today. Audrey Hepburn wouldn't have starred in
War and Peace
because Tolstoy wouldn't have existed.
However, the country itself is almost a conundrum, foreigners want to visit (some even stay) whilst worse-off inhabitants want to leave.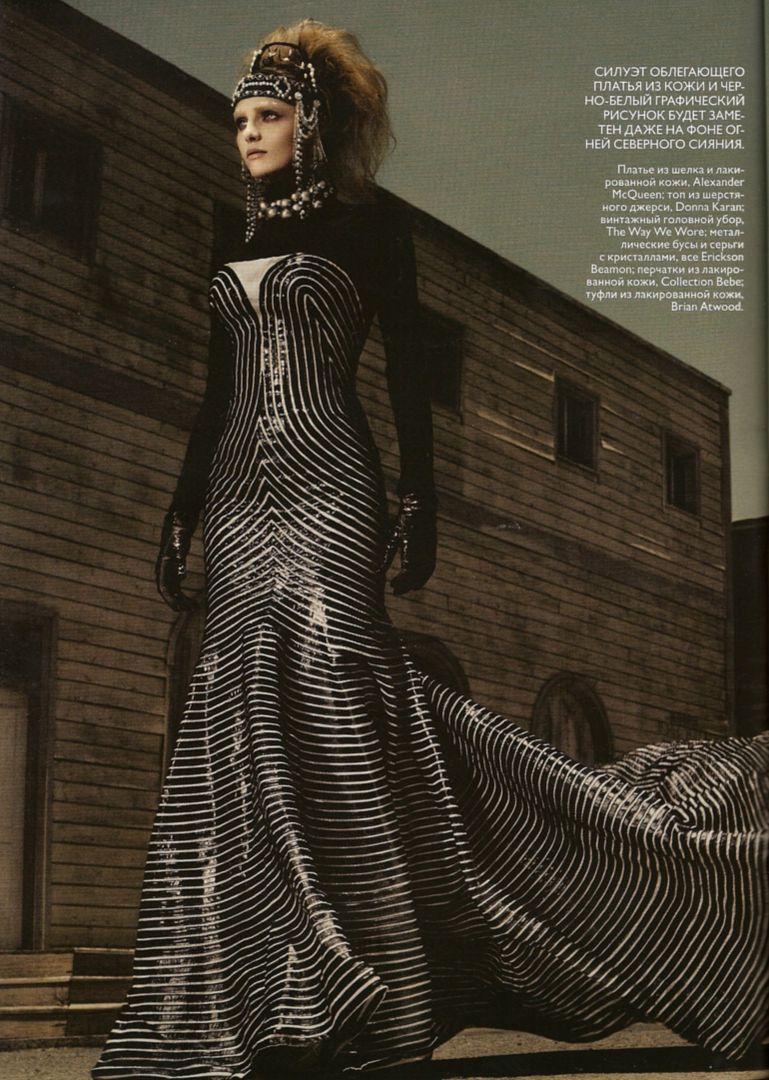 Indeed, I can see why Lagerfeld wanted to do a tribute, it's a beautiful luxurious tragedy, a metaphor embodying a country.
I definitely want to visit Russia. On my to do list, are historical and cultural experiences not to mention shopping. Some harmless banter with masculine featured men whose eyes sparkle like the heavens; which should be on everyone's to do list.